Welcome to Nice Tartes, your one-stop destination for all things nice and delicious!
Today, we're incredibly excited to share a new addition to our Nice Tartes family – the Easy Cooking and Baking Calculator!
The art of cooking and baking is often seen as a delicate science. Measurements need to be accurate for your culinary creations to turn out just right. Whether you're a professional or a rookie in the kitchen, you know that juggling between different units of measurements can be a bit of a challenge. The struggle is real when you're trying to convert grams to cups, tablespoons to milliliters, or figure out how many teaspoons make a tablespoon.
This is where our Easy Cooking and Baking Calculator comes into play. We created this tool with one aim in mind: to save you valuable time in the kitchen!
How Does the Easy Cooking and Baking Calculator Work?
Our handy calculator takes away the guesswork in recipe conversions. Simply enter the ingredient, the quantity you have, and the unit you want to convert to, then hit the "calculate" button. Voilà! The tool will immediately provide you with the exact amount you need in your preferred unit of measure.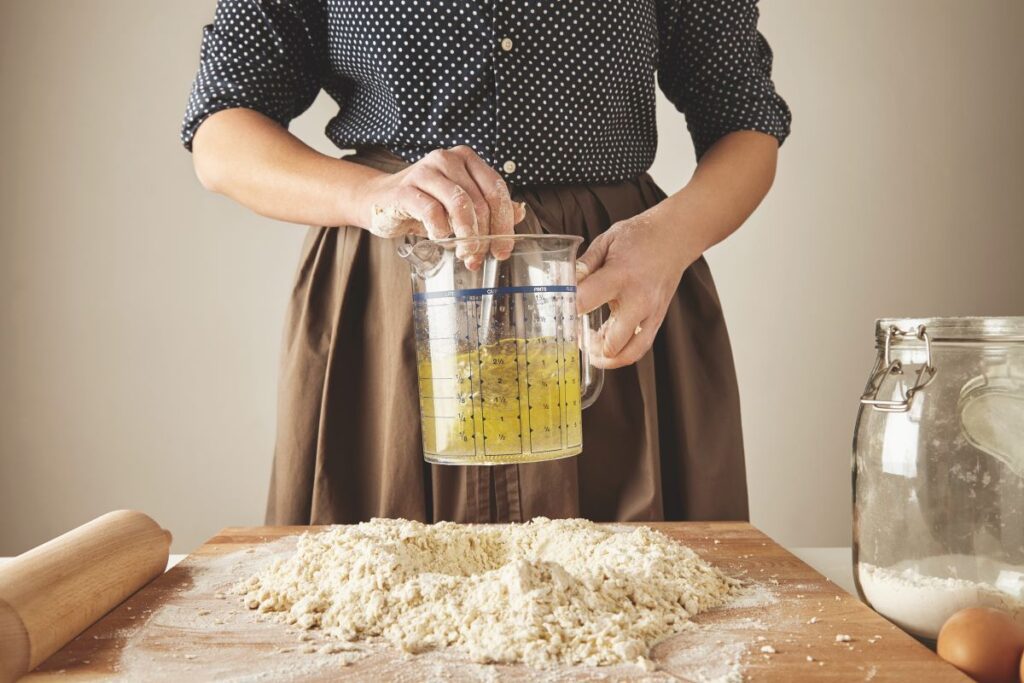 For instance, need to convert 500 grams of flour into cups for your favorite cake recipe? Just type "500" in the quantity field, select "Grams" in the current unit field, and "Cups" in the desired unit field. Click on "calculate", and there you go!
Why Use the Easy Cooking and Baking Calculator?
Using our Easy Cooking and Baking Calculator helps you streamline your cooking and baking process. It ensures your measurements are precise, leading to more consistent and successful results. No more ruined batches of cookies due to wrong measurements or endless googling of conversion rates in the middle of your cooking or baking.
Plus, it's an excellent tool for those of you exploring recipes from different parts of the world. If you've ever felt stumped by a recipe calling for ingredients in units unfamiliar to you, our calculator is your new best friend!
So, there you have it, dear readers. Baking and cooking don't have to feel like a complicated math problem. With our Easy Cooking and Baking Calculator, your time in the kitchen can now be more about creativity, joy, and the love of food.
Stay tuned for more exciting updates and additions on Nice Tartes. Until then, happy cooking, and bon appétit!