I am excited about today's delicious crispy and creamy Valentine's Portuguese custard tarts. My step-by-step guide will give you a foolproof breakdown of how to make homemade puff pastry, vanilla custard, and ultimately, these world-famous Pasteis de Nata tarts.
These sweet treats are the perfect way to make your loved one feel special without spending a ton of money on store-made ones.
And, if you have ANY questions about this process, don't hesitate to ask!
What Are Portugese Custard Tarts?
Also known as Pastel de Nata, these sweet treats are made from puff pastry shells filled with homemade vanilla custard.
Once assembled, they are baked at an incredibly high heat to form a caramelized top.
While they sound quite simple to make, they are very labor-intensive. That's why you will always find them retailing for a little bit less than a house!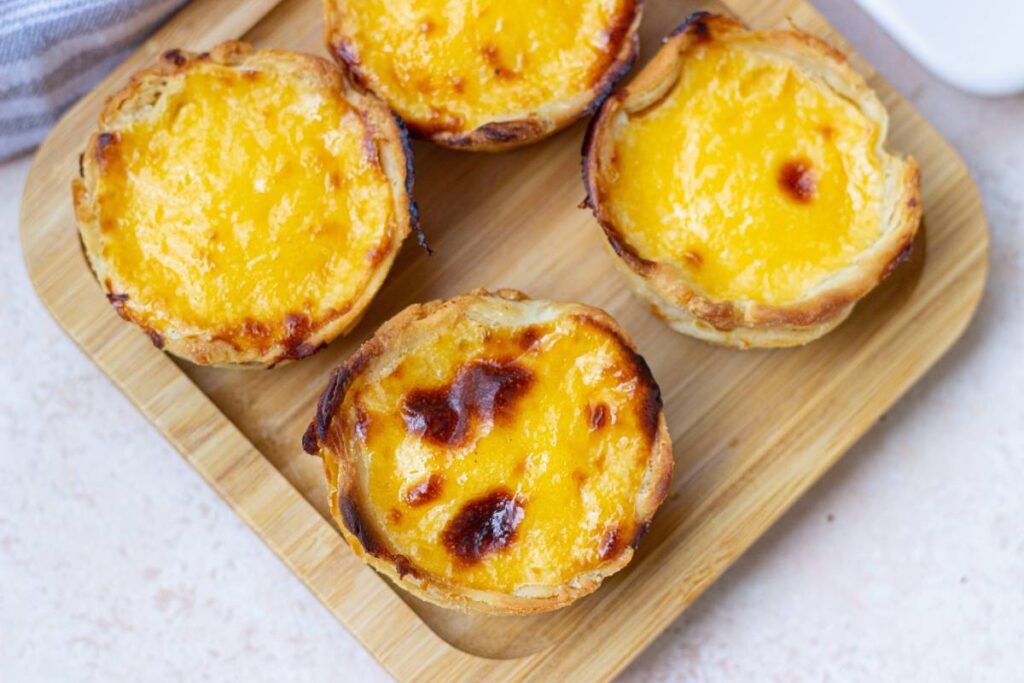 Today, I will show you how to make real puff pastry. This recipe produces incredibly flaky pastry that is simultaneously soft and tender. Trust me: it takes a while to make, but it is far better than any store-bought alternative you will find.
The custard we are making also involves a few steps. But again, this custard is perfect for these Valentine's Portuguese custard tarts. It's rich, creamy, thick, and packed with deliciously sweet, vanilla flavor.
These tarts are the perfect way to show love for your Valentine.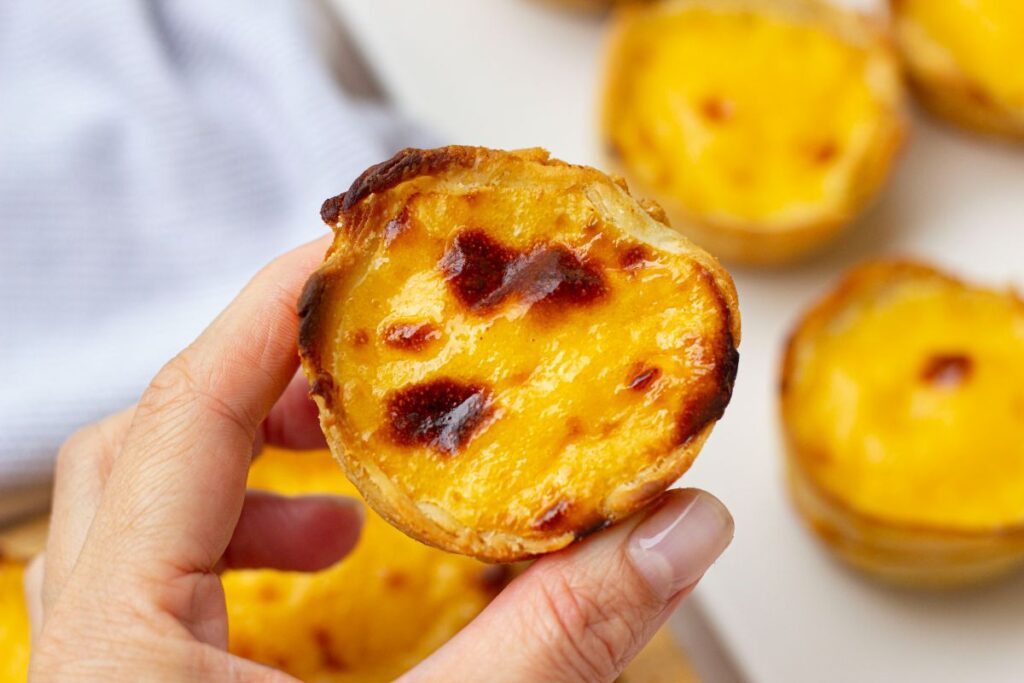 Ingredients
Are we in for a treat! Just get ready for a thrilling kitchen adventure as we dive into the tantalizing world of Portuguese Custard Tarts. With just a little bit of effort, you can whip up these scrumptious gems that are bound to leave your taste buds dancing with joy.
For the Pastry:
All-purpose flour, sifted: The backbone of our puff pastry, this will give us the light, flaky texture we crave.
Fine salt: A touch of salt to enhance the flavor and balance the taste.
Cold water: This ensures our dough comes together just right.
Unsalted butter, softened: The secret behind the irresistibly flaky layers. It's going to be melt-in-your-mouth delicious!
For the Sugar Syrup:
Granulated white sugar: Oh, the sweetness that's coming our way!
Water: To dissolve our sugar and form that syrupy magic.
Stick: Bringing a warm, spiced dimension to our syrup. Can you smell it already?
Star anise: This will add a subtle, sophisticated depth of flavor that just elevates everything.
For the Custard:
All-purpose flour, sifted: To thicken our custard to perfection.
Fine salt: Once again, it's all about flavor balance.
Milk: Creaminess galore! This will make our custard rich and smooth.
Egg yolks: The luxurious golden heart of our custard.
Ground cinnamon: For a hint of warmth and a whisper of spice.
Vanilla extract: Our custard's flavor burst, sweet, aromatic vanilla.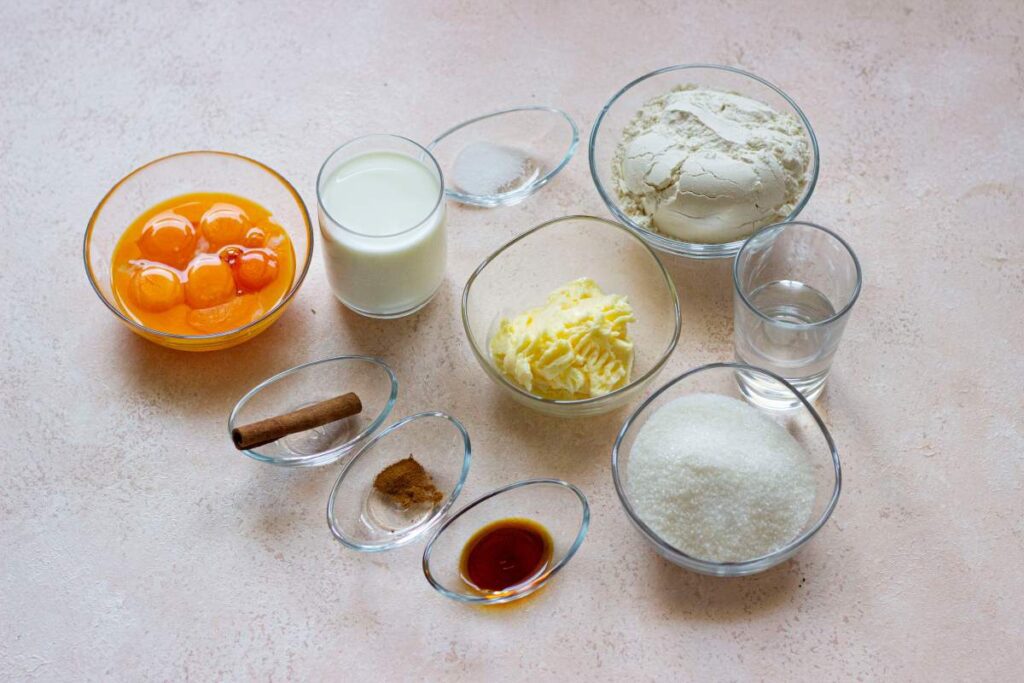 These ingredients are going to come together to create an unforgettable treat, perfect for sharing with your Valentine or enjoying all by yourself (I won't tell!). And don't worry if you find the recipe a bit intimidating; with my guidance, you'll be a Portuguese Custard Tart master in no time!
How To Make Portuguese Tarts
Sure! Here's a condensed version of the instructions, maintaining the essential steps for creating these delightful Portuguese custard tarts:
Make the pastry
Mix flour, salt, and cold water until dough forms. Knead into a ball.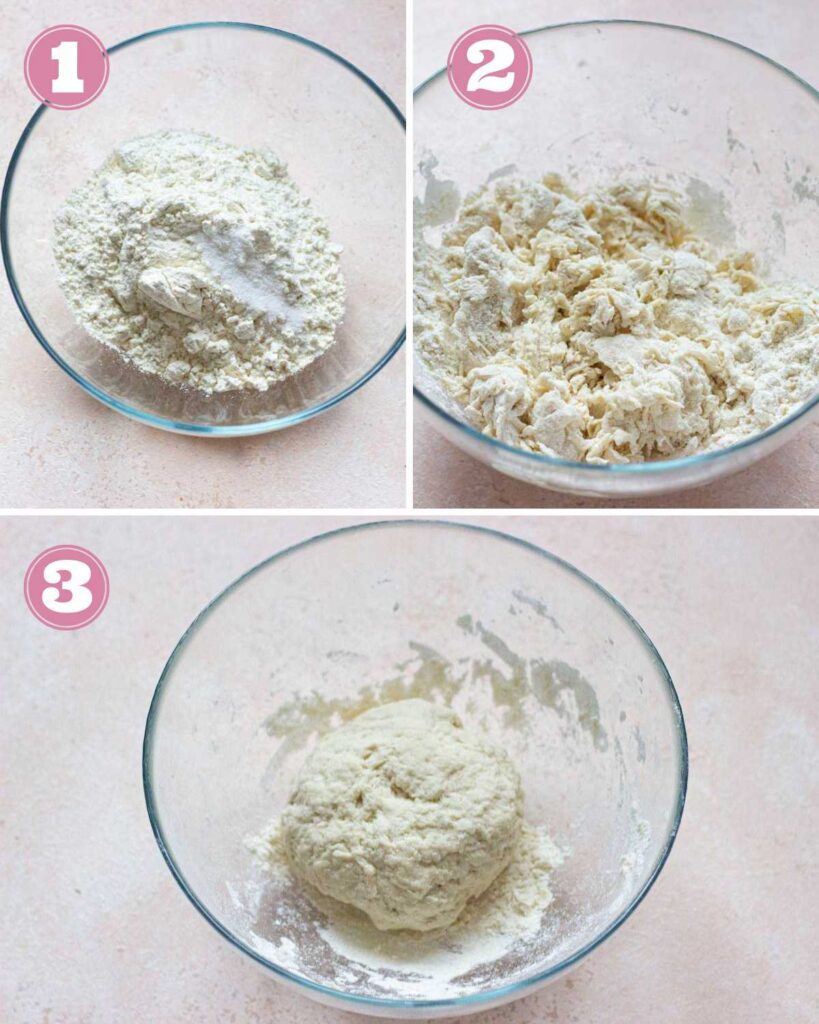 Roll into 1/8-inch thick sheet, spread a third of butter, fold, and repeat twice.
After the final butter layer, roll into a log, refrigerate for 2 hours or overnight.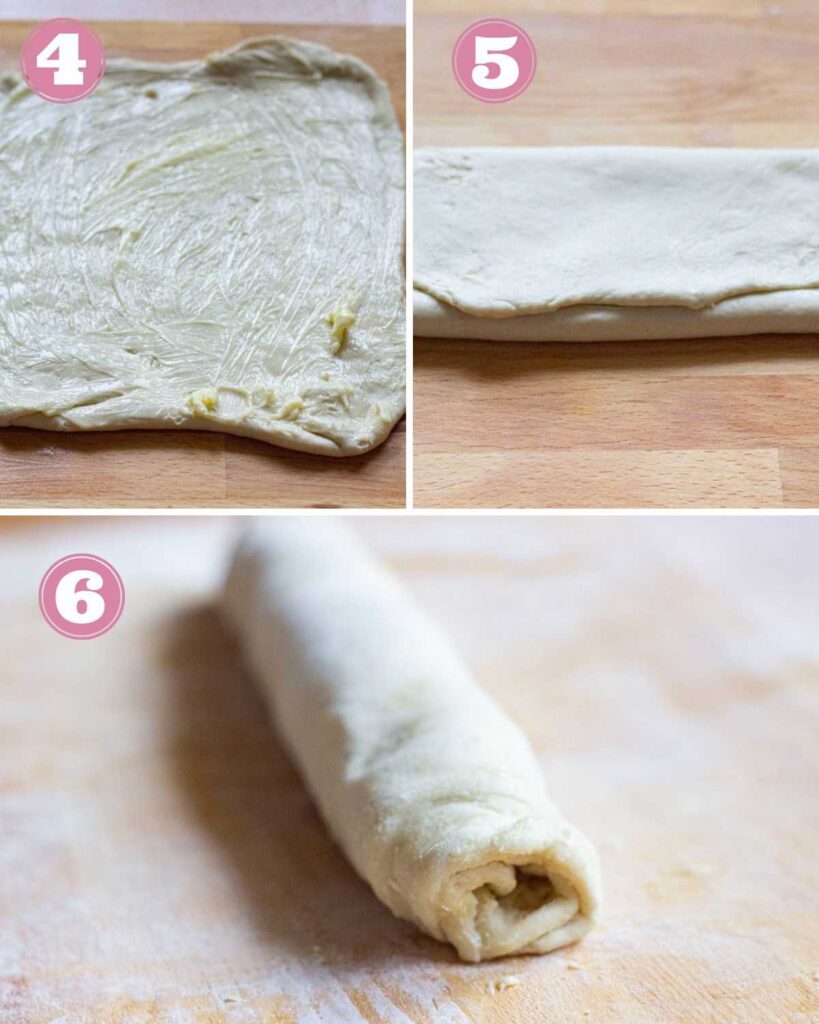 Make the sugar syrup:
Boil sugar, water, cinnamon, and star anise until 210ºF (98.9ºC). Remove cinnamon and set aside.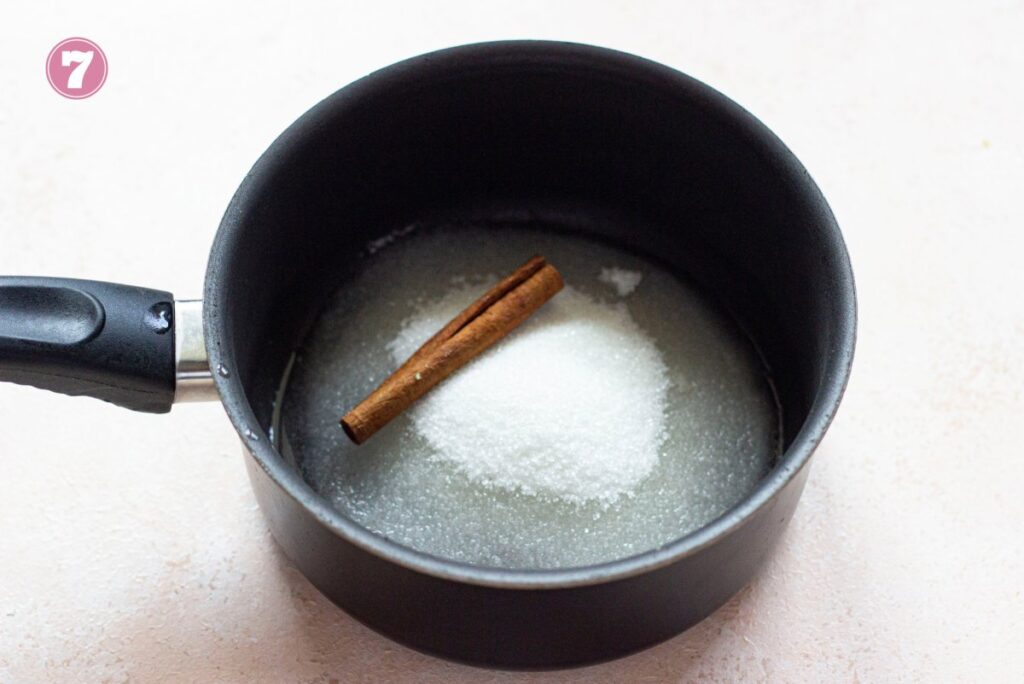 Make the custard filling:
Whisk flour, salt, and milk, avoiding lumps. Boil until thick, then cool.
Beat in egg yolks, followed by sugar syrup and vanilla. Strain and set aside.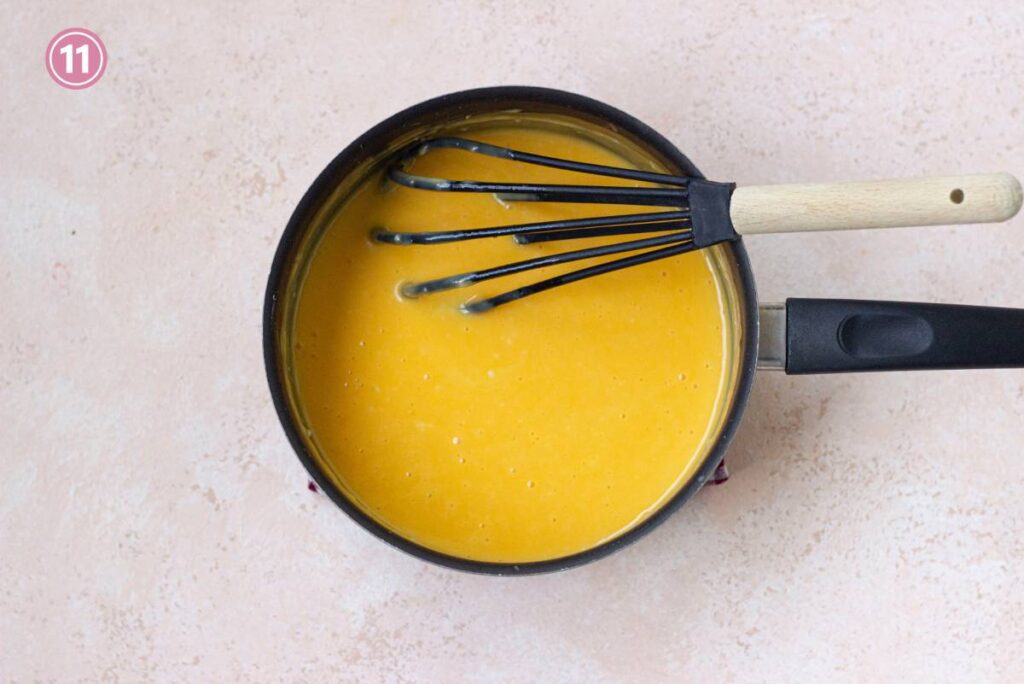 Assemble and bake the tarts:
Preheat the oven to 550ºF (290ºC). Grease a 12-cup muffin tray.
Cut rested dough into 12 pieces, shape into cups, and fill with custard.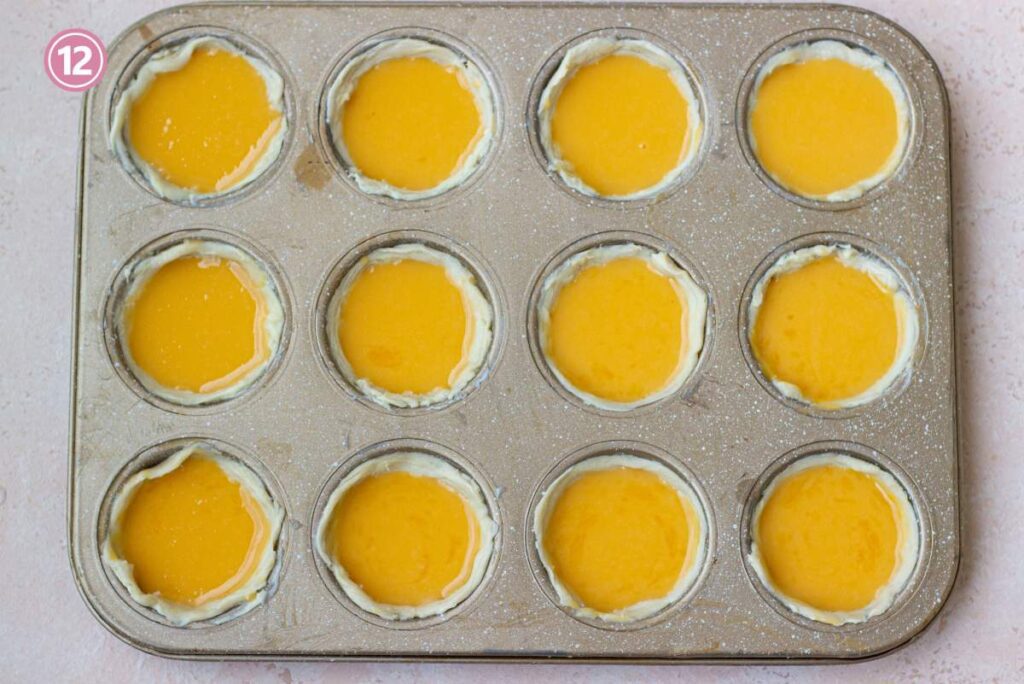 Bake 11-13 minutes or until caramelized. Serve warm.
Tips And Tricks For Making Valentine's Portuguese Custard Tarts
To make the pastry, you can either use your hands to mix the dough or use a stand or hand mixer. It's entirely up to you.
If your dough is too sticky, add a tiny bit of extra flour. In case the dough appears excessively dry, you can incorporate a small amount of additional chilled water.
You can make the pastry in advance. Once the dough has been laminated and rolled into a log, you can leave it in the fridge until the next day.
Employ a finely edged knife to slice through the dough. If the knife is blunt, the dough will squish and not form a beautiful disc shape for your Valentine's Portuguese custard tarts.
Do not stir the sugar syrup mixture or swirl the pot. This will cause the syrup to crystalize and ruin the syrup.
For the custard filling, you must boil the milk and flour mixture. This helps remove the floury flavor and texture.
This step helps remove any cooked egg bits or lumps from the cooked mixture. It takes less than 5 minutes and will take your Valentine's Portuguese custard tarts from amateur to professional.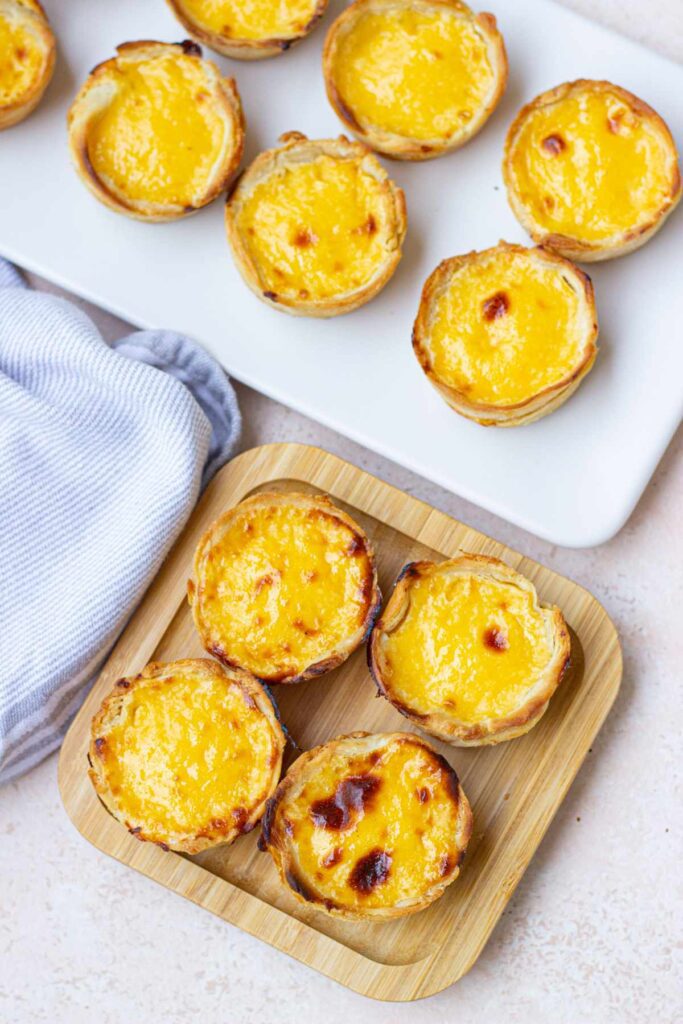 How to store Portuguese Custard Tarts
Storing these heavenly Portuguese custard tarts is far simpler than making them, but it's equally significant. Place the cooled tarts in an airtight container, separated by parchment paper, to keep their crisp texture. In the refrigerator, they'll stay fresh and delectable for up to 3 days.
If you'd like to keep them for a more extended love-filled treat, consider freezing them. Individually wrap the tarts and place them in a freezer-safe container. They can last up to 3 months, ready to reheat when the craving strikes.
Trust me: Storing them properly ensures that every bite will still be filled with that rich, creamy, vanilla-kissed custard, encased in that perfect homemade puff pastry.
Your Valentine's Portuguese custard tarts deserve no less than the best, even in storage. Enjoy them today, tomorrow, or even a month from now! They are the delicious manifestation of your affection, after all!
Portuguese Custard Tarts – A Romantic Sweet Treat
Treat your loved one with a high-class sweet treat. These Valentine's Portuguese custard tarts are easy to make and worth the effort! They're crispy, creamy, and stuffed with delicious vanilla and caramel flavors.
Ingredients
For the pastry
1

cup

 all-purpose flour, sifted

1/4 

tsp

 fine salt   

1/3

cup

cold water

1/2

cup 

unsalted butter, softened
For the sugar syrup
3/4

cup 

 granulated white sugar

1/4

cup

water

1

cinnamon stick

1

whole

star anise
For the custard
1/3

cup

all-purpose flour, sifted

1/4

tsp

fine salt

1 ½

cups

milk

6

large

egg yolks

1/4

tsp

ground cinnamon

1

tsp

vanilla extract
Instructions
Make the pastry
1. Blend the flour and salt together in a spacious mixing bowl. Add the cold water and keep mixing until the dough comes together. When it pulls away from the sides, it's ready for the next step.

2. Place the dough onto a surface that has been lightly dusted with flour. Knead it for 1-2 minutes to create a smooth, round dough ball.
Laminate the pastry
1. Roll the dough into roughly 1/8 of an inch thick pastry sheet.

2. Use a knife or spatula to spread a third of the softened butter over the entire surface. Leave a small border (roughly 1/4-inch) free from any butter.

3. Take one edge of the sheet and flip it so that the edge aligns with the middle of the sheet. Then, take the opposite side and flip it so it slightly overlaps the middle edge of the dough sheet.

4. Lift the folded sheet of dough off the surface and re-dust it with a little bit of flour. Place it back onto the floured surface and dust the top with a little bit of extra flour. This step will help ensure the dough and butter mixture doesn't stick and tear apart.

5. Roll the dough sheet into a 1/8-inch thick rectangle.

6. Then, spread another third of the butter over the surface of the sheet, again leaving a slight edge.

7. Next, take one-third of the rectangular sheet and fold it over. Take the opposite third and fold it over the first folded sheet. The entire rectangle should now only be the size of a third of the sheet.

8. Place the dough onto a lined baking sheet and rest it in the freezer for 10 minutes.

9. Remove the dough, place it on a lightly floured surface, and again, dust it with more flour.

10. For the final time, roll the pastry into a square sheet of 1/8-inch thickness.

11. Spread the remaining third of softened butter over the sheet and leave an edge.

12. Finally, wet the edges with a little bit of water. Starting at the long end, roll the pastry into a log. Dust the entire log with some flour and place it in the fridge to rest for 2 hours, or the next day.
Make the sugar syrup
1. While the dough is resting in the fridge, make the sugar syrup. Combine all of the ingredients in a saucepan and bring them to a boil over medium heat.

2. Keep boiling it until the syrup reaches 210ºF (98.9ºC).

3. When it's reached the correct temperature, remove it from the heat, remove the cinnamon stick, and set it aside.
Make the custard filling
1. To start, add the flour and salt to a large saucepan.

2. Slowly whisk in the milk. Do not add it too quickly, otherwise, flour lumps will form. Keep whisking the lumps to remove them before "thinning" the mixture with more milk.

3. Place the saucepan over medium-high heat and bring the milk mixture to a boil. Whisk constantly so the base thickens. Once thick, remove it from the heat and leave it to cool.

4. Add the egg yolks and beat them in well. Then, whisk in the sugar syrup and vanilla extract.

5. Once you have a uniform custard, strain it through a sieve into a jug with a spout.
Assemble and bake the Portuguese custard tarts
1. Preheat the oven to 550ºF (290ºC). Grease a 12-cup heart-shaped muffin tray with butter or margarine.

2. Next, remove the rested dough from the fridge. Cut the log into 12 pieces.

3. Place one disc in each muffin cup. Use a wet finger to push and shape the dough into the heart shape. The dough should be slightly higher than the edge of the pan.

4. Fill each cup with custard, 3/4 of the way.

5. Finally, bake the tarts for 11-13 minutes or until the top starts to caramelize. Serve them warm.