Today, let's explore kitchen measurements and the importance of precise ingredient quantities. "How many tablespoons are in a cup" is a standard conversion that can streamline your cooking and baking experience, making it both efficient and enjoyable.
If you are seeking delicious recipes, check out lemon cake, angel food cake, or peppermint cookies.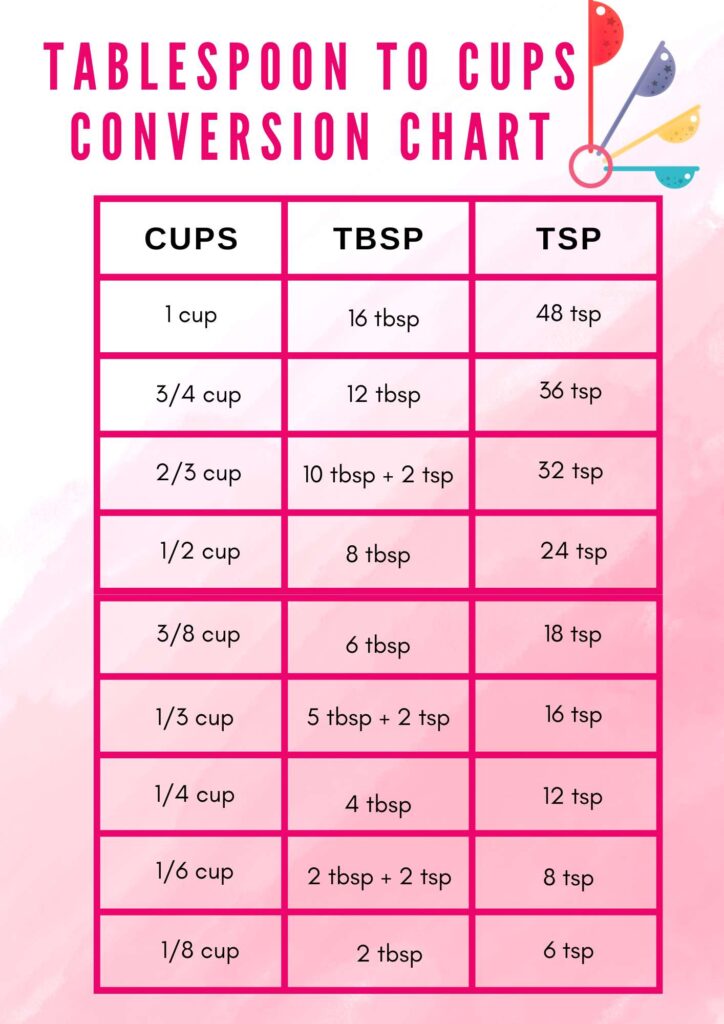 Differences Between Cup and Tablespoon Sizes
Cup and tablespoon sizes have some notable differences when it comes to their capacity. A cup is a larger unit of measurement compared to a tablespoon. A cup can hold 8 fluid ounces or 240 milliliters.. On the other hand, a tablespoon is a smaller unit, typically equivalent to about 1/16th of a cup.
In terms of volume, a cup contains 16 tablespoons. This means that if you were to pour a cup of liquid into a measuring spoon, it would require 16 tablespoons to completely fill it. Each tablespoon, in turn, is equivalent to 3 teaspoons.
While both cups and tablespoons are commonly used in cooking and baking, they serve different purposes. Cups are often used to measure larger quantities of liquid or dry ingredients, such as flour or sugar, whereas tablespoons are ideal for smaller amounts of ingredients like spices, oils, or condiments.
Understanding these differences in size and usage will help you accurately measure ingredients and follow recipes more effectively. Also, check out how many tablespoons are in a cup of butter.
How Many Tablespoons Are In A Cup?
In a recipe, scaling the number of tablespoons is very helpful. The simplest method to scale basic tablespoon conversions to full cup measurements is to try the ratio fractions to liters.
Knowing these basic tablespoon conversion methods helps in the event that you do not have specific measuring cups available as you can easily convert the cups into tablespoons when you know how many tablespoons are in one.
Sixteen tablespoons per cup. Depending on the number of tablespoons per ounce of water, you will know how much tablespoon is required for your recipe.
Here's a basic 1⁄8, 1⁄4, 1⁄3, 1⁄2, 2⁄3, 3⁄4, & 1 cup conversions chart to help you make accurate measurements:
1/8 cup = 2 tablespoons
1/4 cup = 4 tablespoons
1/3 cup = 5 and 1/3 tablespoons
1/2 cup = 8 tablespoons
2/3 cup = 10 and 2/3 tablespoons
3/4 cup = 12 tablespoons
1 cup = 16 tablespoons
These conversions will help you accurately measure ingredients when you need to convert between tablespoons and cups in your cooking or baking endeavors.
The Importance of Accurate Measurements
Remember, nailing measurements in cooking or baking is like hitting the bullseye. One little misstep and your dish might not turn out as you hoped.
Common errors like eyeballing ingredients or using non-standard tools might seem small, but they can big-time affect your final dish. Consistency is also key. Stick to the same tools and methods for spot-on results every time.
So, get to know your measuring tools well and avoid these little traps. Your successful dishes (and taste buds) will definitely thank you! More interesting blog post on how to convert 100 grams to cups.
Basic Measurement Conversions
Mastering the art of measurements is like unlocking a new level in your culinary game.
Got questions like how many tablespoons are in a fluid ounce or a cup? Well, the magic number is 16. And if ounces come into play? One cup is the same as 8 fluid ounces or 7.9 dry ounces.
Knowing these conversion basics will give you the freedom to play around with recipes. So go ahead, experiment, and let your kitchen become a canvas for your tasty masterpieces. With these handy measurement conversions up your sleeve, you're all set to let your cooking shine!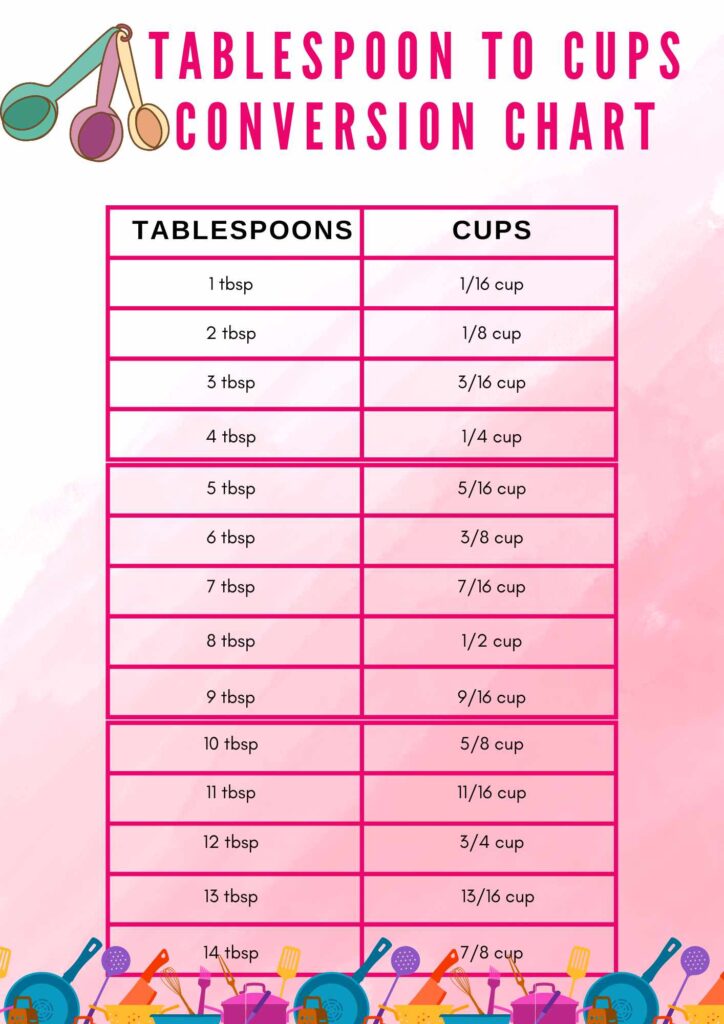 Free Conversion Calculator
How to Measure Ingredients in Cups
When it comes to measuring ingredients in cups, accuracy is key. Rest assured, I've got you covered with easy tips and tricks for using dry measuring cups to ensure precise measurements every time.
To start off, ensure you select the appropriate cup size for the recipe at hand. A standard US cup measures 8 fluid ounces or 240 milliliters. Using a larger or smaller cup can throw off your measurements and lead to disastrous results.
Another common mistake when measuring ingredients in cups is not packing down certain items, like brown sugar or flour. To avoid this error, use a spoon to scoop the ingredient into the bottom half of a cup and then level it off with a straight edge knife.
Remember, precision is essential when cooking and baking. By following these easy steps and paying attention to measuring accuracy, you'll be well on your way to achieving culinary greatness!
Converting Between Tablespoons and Cups
Learn to convert between tablespoons and cups seamlessly. This skill is crucial for precise recipe measurements. Look out for shorthand abbreviations like "T" or "tbsp" for tablespoons and "t" or "tsp" for teaspoons in recipes.
There are 16 tablespoons in a cup, so if a recipe needs 1/2 cup of milk, you'll measure 8 tablespoons. Similarly, 4 tablespoons of butter translate to 1/4 cup.
If your recipe uses ounces but your measuring tools are in tablespoons, remember that 1 ounce equals 2 tablespoons. For instance, 6 ounces of sugar would be 12 tablespoons (3/4 cup). Master this technique to handle any recipe confidently.
Tips for Adjusting Recipes Using Conversions
Cooking is an art of precision, but sometimes you need to make tweaks. Here's your guide to adjusting recipes like a pro.
Respect Ingredient Substitutes: Swapping ingredients alters taste and texture. Keep the original ingredient's essence in mind, and consider allergies too.
Mindful Measurement: Use designated cups for liquids, and spoon and level dry ingredients. Avoid scooping or packing for accurate results.
Conversion Wisdom:

Rely on online calculators for pinpoint accuracy.
Always double-check your math before proceeding.

Small Steps, Big Impact: Start with small adjustments. Taste-test before committing.
Ready to tackle those recipe tweaks? Let's embrace the culinary challenge!
More Conversion
Do 8 tablespoons equal 1 cup?
No, 8 tablespoons do not equal 1 cup. 1 cup is equal to 16 tablespoons.
Do 4 tablespoons equal 1 cup?
No, 4 tablespoons do not equal 1 cup. 4 tablespoons is equal to 1/4 cup.
How many tablespoons are in a cup of liquid?
There are 16 tablespoons in a cup of liquid.
How much is 2 tablespoons of 1 cup?
2 tablespoons of 1 cup is equal to 0.25 cups.
Frequently asked questions
How do you measure ingredients that are not in solid or liquid form, such as cheese or vegetables?
Ingredients like cheese or vegetables that are not in solid or liquid form are typically measured in terms of volume (cups, tablespoons) or weight (ounces, grams). Chopping or grating the ingredient and then placing it in a measuring cup is common for volume measurements. For weight, a kitchen scale is used for more precise measurements.
Can you substitute a regular spoon for a measuring spoon?
While you can use a regular spoon instead of a measuring spoon, it may not provide accurate measurements. Standard measuring spoons have specific volumes (teaspoon and tablespoon sizes) for precise measurements, whereas regular spoons can vary in size. To ensure accurate measurements, especially in baking, it's recommended to use proper measuring spoons.
How do you measure ingredients that are sticky or difficult to pour, such as honey or molasses?
For sticky or viscous ingredients like honey or molasses, you can lightly coat your measuring spoon or cup with a non-stick cooking spray or a bit of neutral oil before measuring. This helps the ingredient slide out more easily, resulting in more accurate measurements and less waste.
Is it necessary to use exact measurements in cooking or can you estimate or adjust as you go?
While exact measurements are crucial in baking for consistent results, general cooking often allows for adjustments and estimations based on taste and experience. However, for beginners and for consistency, it's recommended to follow the recommended measurements to achieve the desired outcome in your dishes.
Conclusion
In conclusion, understanding the conversion between tablespoons and cups is essential for accurate and precise measurements in the kitchen. Whether you're scaling recipes, adjusting ingredient quantities, or working with different measuring tools, knowing how many tablespoons are in a cup can make your cooking and baking experiences more efficient and enjoyable. By referring to conversion charts and understanding the ratios, you can confidently measure ingredients and achieve the desired results in your culinary creations. So, the next time you're in the kitchen, remember the conversions and make your cooking experience a breeze.